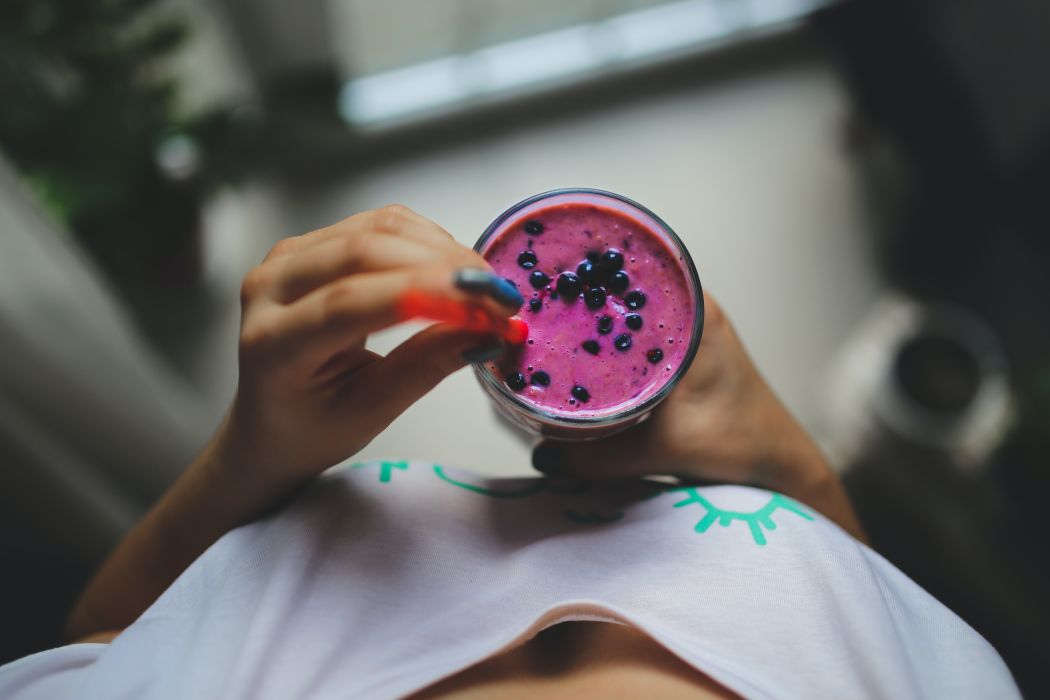 This strawberry protein smoothie is a delicious quick after-workout treat that can be made vegan if that's what you do. It has extra flavor from frozen berries and baby spinach.
(Kind Of) Natural Post-Workout
Spinach leaves are a great source of fiber and micronutrients such as carotenoids, vitamin C, vitamin K, folic acid, iron, and calcium, according to HealthLine.
This strawberry protein smoothie recipe is without yoghurt, we are using almond milk as the base liquid. Unsweetened almond milk works best here because of it's subtle taste that will not interfere with either the spinach or the berries. It is also low in calories and will not add much fat into your smoothie.
All in all this is a great source of easily digestible protein and packed with vitamins. Vitamin C from spinach is important for tissue regeneration and calcium for your bones, just to name a few.
Another benefit is that this smoothie is super easy to drink even if you won't feel like eating after gym.
Don't Forget About Micronutrients
It has quite a lot of natural electrolytes from the fruit and spinach too, which makes it really an ideal post-workout smoothie. Especially if you are trying to keep your meals as natural as possible.
1 glass

5 minutes

0 minutes
Ingredients
1 scoop strawberry protein powder, or similar fruit flavor
1/2 cup milk or almond milk
1/2 cup frozen berries
1 cup baby spinach leaves
1 cup extra water or almond milk if you are using vegan protein powder
Directions
Literally just put everything in a blender and process until smooth.
If you are using vegan protein powder such as rice or pea, you will need considerably more liquid than with whey protein. Keep adding more by half-a-cups until you get the right thickness.
Pour into a tall glass and garnish with a few frozen berries right from the pack.
More delicious recipes
This is one of the many fantastic recipes available on this blog