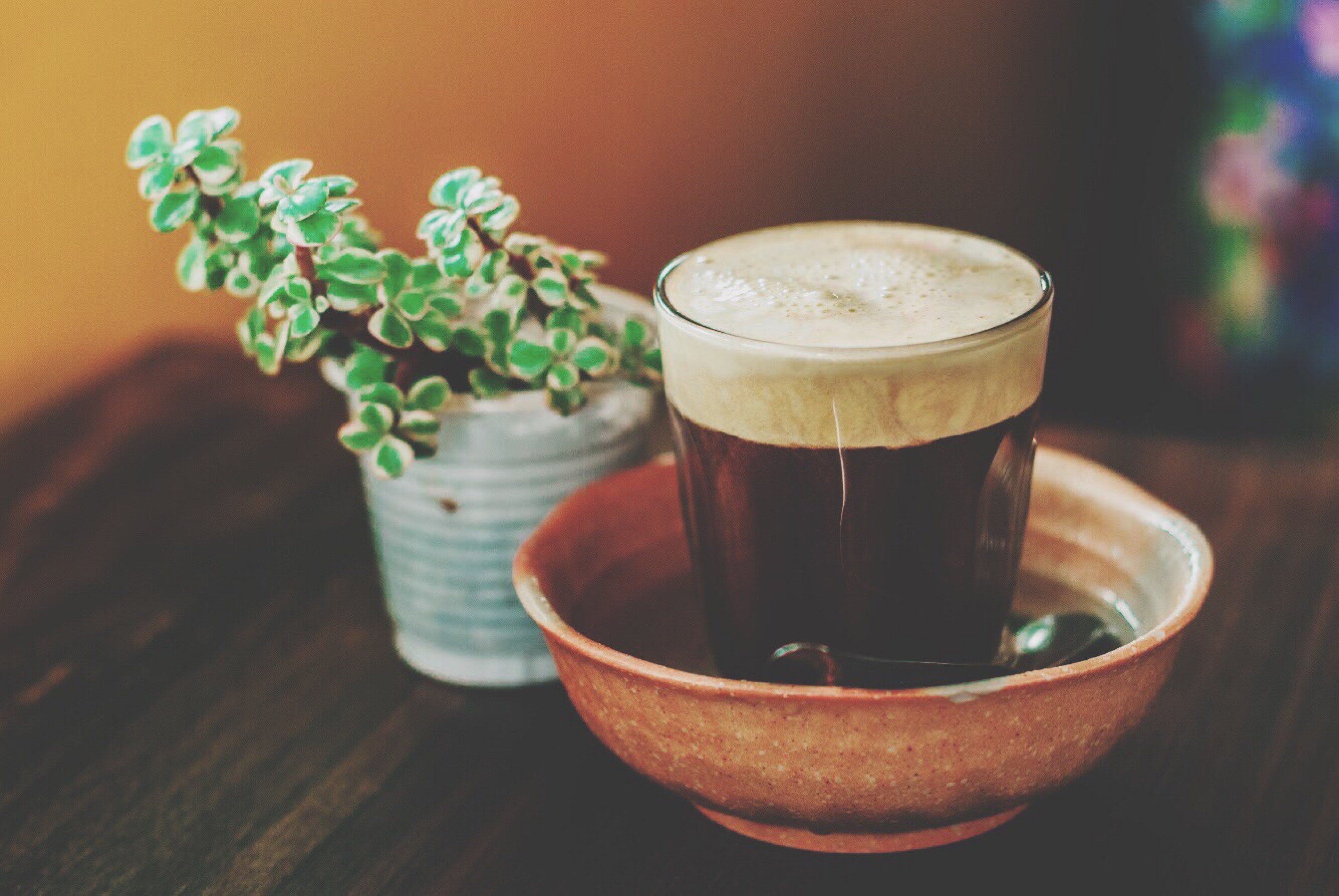 A simple way to get some protein in right with your first morning coffee.
You can use cold brew, if you have it. If you don't, make it an espresso or any other kind of coffee that can be poursed over some ice cubes.
1 glass

5 minutes

0 minutes
Ingredients
0.5 scoop vanilla protein powder
2 tablespoon milk
Cold brew or double espresso
ice cubes
Directions
In a small bowl, whisk together the protein powder with the milk. Use a whisk or at least a fork to get a thicker foam.
Get a cold brew concentrate, or make a double espresso.
Put some ice cubes into a tall glass with and pour your coffee over it.
Top with the milk foam.
More delicious recipes
This is one of the many fantastic recipes available on this blog